Bridges vs. Dental Implants

Dentist Stratford, CT
Posted on 1/11/2021 by Betsy Hoos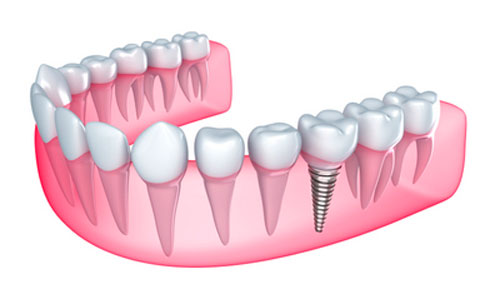 Tooth loss can ruin not just the appearance of your smile but also your jaw's functionality. It can also cause speech impairment and ruin one's confidence. If you have missing teeth, they should be replaced as soon as possible to prevent causing further damage to your dental structure, the formation of infection in the exposed roots, solve chewing and speech issues, and fix your smile's overall appearance.

The two most common restorative dentistry options are dental bridges and dental implants. Here we compare the two to help you identify which may be a better option for you.


Dental Implants

A dental implant is a screw that is surgically inserted into the jaw bone and then covered with an artificial tooth, a dental crown, or a cap, to restore the missing tooth or teeth. It is a permanent solution but is an extensive procedure that takes a few months or so.


Dental Bridges

A dental bridge replaces one or two consecutive missing teeth. A dental bridge consists of one or two artificial teeth that go over the gap, replacing the missing teeth with support from adjoining teeth. Thus, it is known as a bridge. When used to replace three or more missing teeth, your dentist may recommend an implant-supported bridge. The dentist then uses dental cement to fix the bridge in place.


Dental Implants vs. Bridges

Both restorative dentistry procedures come with their own set of pros and cons. Your choice of treatment will depend upon the number of missing teeth, the condition of the underlying tooth structure, budget, and patient preferences.

Tooth loss can have severe long-term consequences and can even lead to bone degeneration in the long run. It also leaves the gums exposed to bacteria, leaving them susceptible to the formation of infection. Here, implants are an ideal restorative dentistry procedure that can replace the missing tooth/teeth and preserve the dental structure. It lasts a lifetime and does not require any touch-ups or involve any extra maintenance steps.

Bridges, too, are a functional and effective restorative dentistry procedure. In fact, many dentists recommend bridges over implants to avoid unnecessary surgical treatments. But, a tooth-supported bridge used to fill in gaps may cause more harm to the supporting teeth. It is also pretty uncomfortable and may come loose, requiring regular touch ups.

The ideal solution is the use of both when needed. If you are missing one tooth, an implant may be the perfect option. However, if you are missing two or more consecutive teeth, a bridge supported implant may be better, where one implant supports a bridge replacing two to three missing teeth instead of the adjacent teeth.

If you are unsure of which procedure to opt for replacing your teeth, reach out to us at (203) 683-5253, to book your appointment for a consultation.