Does Natural Teeth Whitening Work?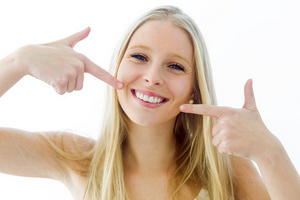 Everyone likes a bright, white smile but teeth naturally yellow over time. Teeth can also get discolored because of lifestyle choices like smoking or drinking too much tea or coffee. While professionals like us and at-home products are both options, some people like to go all-natural. In this article, we're going to look at some of the options people use for natural teeth whitening.


Baking Soda

Baking soda is known for its whitening properties and is present as a whitening agent in many toothpastes. However, it being present in a formula and using common baking soda from your kitchen are two very different things. Baking soda can be abrasive if individuals brush harshly and can cause irritation to gums. Additionally, while baking soda does have a whitening effect, this is likely to be negligible when compared to professional services.


Hydrogen Peroxide

Hydrogen peroxide is a natural bleaching agent used in toothpastes. However, like baking soda, the amount in the toothpaste is not equal to that in your home mixture. This can irritate gums and damage tooth enamel. Some even go as far as suggesting swishing the mixture around in the mouth, but this will result in more harm than good.

If something like this happens, you will need professional help. At Brush & Floss Dental Center, our doctors and Our doctors will use their years of experience to curb the damage to your teeth.


Apple Cider Vinegar

Another popular natural whitening method consists of using apple cider vinegar as mouthwash. However, while apple cider vinegar may help you enjoy your salad, it will do nothing for your teeth except harm them. Instead of whitening teeth, apple cider vinegar weakens the enamel – using it regularly can even lead to tooth decay.

Natural teeth whitening methods cause more harm than good and it is best to rely on professionals. If you're thinking about getting your teeth whitened, call (203) 683-5253 and make an appointment!