What to Do if Biting Randomly Hurts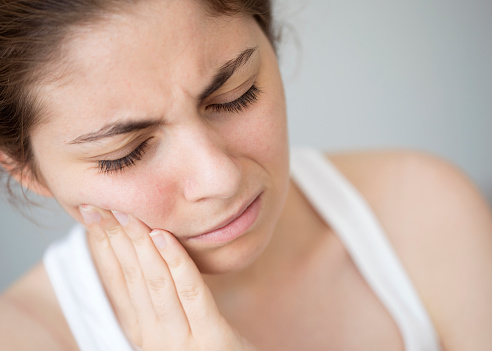 If you bite down and experience either a sharp pain or a dull ache, it is time to call our office for an assessment of your teeth. Often, it is difficult to determine what tooth might be problematic. We can quickly assess your mouth, through an oral exam and x-rays, and determine what tooth is hurting and what the cause might be. It's important to come to our office right away, as small problems can become big problems. Big dental problems can be time consuming and costly.


Why Does My Tooth Hurt?

If you bite down and have pain, it may be that your tooth is broken. It is important to fix broken teeth, as they do not heal themselves. A broken tooth is an ideal place for infection to begin. The pain you felt when you bit down will only get worse if an infection forms. Your discomfort could be the beginning of an abscessed tooth. An abscess is a pocket of pus that forms inside your tooth. The most common symptom of a dental abscess is pain in your tooth. It is crucial to have this tooth examined, as the bacterial infection in your tooth can spread throughout your body. If infection travels through your bloodstream, you could develop serious and life-threatening complications. Pay attention to your teeth, and if you feel random pain, do not ignore it.


Call Us For Help

It is good idea to contact our office if you have random pain in your teeth when you bite down on food. This could be a sign or symptom of a broken tooth, the start of an abscess, or another infection. Give us a call today to schedule your next appointment so we can look at your problematic tooth and help you feel better.