What Happens During Routine Dental Checkups?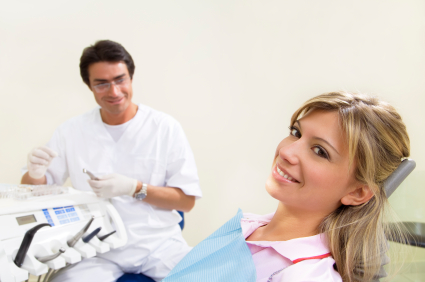 When we visit our dentists after scheduling an appointment, most of us are clueless about what goes on after sitting on a dental chair. As patients, we tend to sit back, relax, and let our dentists do their thing. Various things happen during dental checkups. Today, we will tell you all about what goes on when we visit a dentist for a routine dental checkup.


Oral Examination and Dental X-rays

To determine health problems like periodontal disease, infections, gingivitis, or cavities, we will perform an oral examination and x-rays of your jaws and teeth during your appointment. If we discover any oral issues such as cavities, then our professionals will discuss them with you and answer any of your questions before implementing an effective treatment plan.


Teeth Cleaning

A certified dental assistant, commonly known as a dental hygienist, may perform your teeth cleaning. Although they do not do as much as our dentists, they help in dental cleanings and taking care of other dental procedures during your appointment with us. Our dental hygienist may examine your teeth briefly before you meet our dentist for more complex dental procedures.


Teeth Polishing

After removing stains, tartar, and plaque during the teeth cleaning process, our dentist will use a rotating brush and tooth polish to polish your teeth flawlessly. This process is essential because it helps your teeth become slightly brighter than they were before you walked into our dentist's office. You will leave with a brighter and whiter smile.

We may also provide additional procedures later, such as root canal, after scheduling an appointment. Ensure that you ask our dentists as many questions as possible during your routine dental checkup. The American Dental Association recommends that we visit our dentists at least twice a year for dental checkups. Please see us for your routine dental checkups.