Why Is Sugar Harmful To Your Teeth?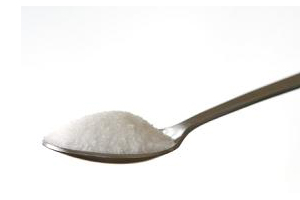 Having proper oral health translates into you having the best physical, mental and social well-being to enjoy what life has to offer. If you have great dental health, you can speak, eat and socialize with ease without any pain and embarrassment. To maintain great oral health you should observe what you consume.

Foods that have sugar can negatively affect your teeth and gums. Sugar remains to be sugar despite the form you consume it. It can be in form of honey, molasses, or syrup. The impact it has on your teeth remains constant. Here is why sugar is harmful to your teeth.


Causes Tooth Decay

Sugar in your mouth has a direct connection to cavities formation in your teeth. Your mouth has bacteria in it. Some of these bacteria are good while others are harmful to your body. The harmful bacteria eat on the sugar-releasing acids that damage your tooth enamel.

The tooth enamel protects the inner parts of your teeth against any harm. Therefore, when a bacterial infection forms, holes start to form in your dentine tooth. When these holes remain untreated, they become cavities that later advance past your enamel leading to other dental issues that may result in your tooth loss. To control bacteria levels and plaque on your teeth brush your teeth after eating sugary foods.


Causes Gum Disease

Consuming sugar frequently leads to gum disease in your mouth. When you decide to neglect your gums the disease advances and becomes periodontist. Periodontitis affects both your gum tissues and the bones below your gums. The bacteria which causes periodontitis travels in most parts of the body and attacks your vital organs such as kidneys, liver, and lings.

Gum disease can further lead to coronary artery ailment because the bacteria clogs arteries by causing blood clots. It is important to note that every form of sugar causes cavities and gum diseases which may later translate to coronary artery disease. Contact us immediately to learn why sugar is bad for your teeth and for your overall physical well-being!