How Does The Epstein Barr Virus Affect Your Gums?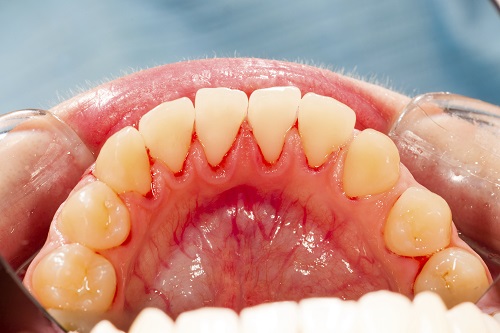 A common question that dental practitioners encounter is whether Epstein-Barr Virus (EBV) can cause bleeding gums. To better understand the relation between Epstein-Barr Virus and dental complications, it is essential to understand what EBV is. Commonly referred to as the "kissing disease," this virus is a systemic infection that manifests itself in the patient's mouth. It is linked to the inflammation of the supporting tissue around the teeth, also known as periodontal disease.

This has led to revisiting how the periodontal disease develops and the cooperation between various viruses, inflammatory mediators, and herpes virus, including the Epstein-Barr virus. Research has shown that these factors have a role in inflammation of the gums, which results in bleeding and even teeth loss.


How EBV Affects Your Gums

It is evident that periodontitis, if not dealt with early, can become chronic and cause the loss of an individual's teeth. Most people don't know that the virus responsible for periodontitis enters your bloodstream via gum tissue. Once inside your body, it can affect other parts of your body. That is why periodontitis is linked to coronary artery disease, rheumatoid arthritis, and diabetes.

Epstein-Barr Virus induces periodontitis by making its way into your gum tissue, causing the gums to pull away from your teeth. This forms spaces also referred to as "pockets," that create room for infection. It is essential to schedule an appointment with an expert to prevent the gums, bones, and tissue from being destroyed once you notice something wrong with your gums.


How to Prevent Periodontitis

There are only two ways you can protect yourself from periodontitis and other gum-related issues. First, maintain good oral hygiene by brushing thoroughly for a minimum of two minutes and flossing before going to bed. Lastly, schedule regular visits with professional dental practice to mitigate the risk factors that increase your susceptibility to periodontitis. These are the only ways you can be sure of the safety of your mouth.