Porcelain Vs. Prepless Veneers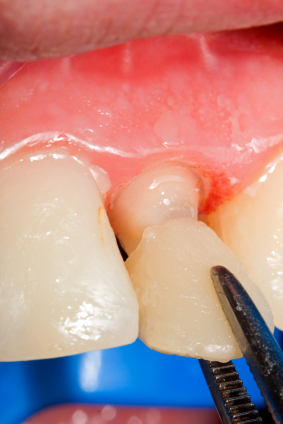 No one wants to have bad smile looks. However, sometimes the teeth can look unimpressive often affecting your confidence and self-esteem. If you are unhappy with the look of your teeth, there are many cosmetic procedures that can help address your specific issue. Veneers are among the popular types of treatment. These veneers come in different types and it helps to learn which one is right for you. Here we look at the difference between porcelain veneers and prepless veneers.


Porcelain Veneers

Traditional porcelain veneers are versatile and can cover a broad range of imperfections from stains to chips to cracks. A dentist may also fit them to make your teeth look more uniform in appearance. This is usually achieved by adding thickness or height or closing gaps between the teeth. Before you get a porcelain veneer, a dentist will have to prep the surface. The dentist files down some bit of the natural enamel under a local anesthesia to prevent you from experiencing pain and discomfort. Filing is crucial as it helps the veneers fit properly, however, it permanently alters your teeth. A dentist then places the custom-created veneers before securing them with a special adhesive.


Prepless Veneers

Here, prepless means that a dentist doesn't have to prepare the tooth or file the enamel down to fit the veneers. As a result, you do not need an anesthesia. The dentist literally secures the special veneers onto the front parts of your teeth. Since prepless veneers don't require enamel removal, it means that you can have them removed in the future if you wish, unlike the traditional porcelain veneers that you have to wear always because the enamel of the teeth has been removed.

If you are looking forward to receiving veneers and you are not sure whether you should go with the traditional ones or prepless veneers, contact our dental team. We are happy to help you choose the right veneer for your teeth.