What To Do If You Have a Dental Emergency?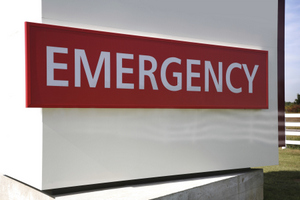 If you have a dental emergency, it is essential to know what to do. Dental emergencies can include anything from a broken tooth to infection. We will discuss some of the most common dental emergencies and how to handle them.


Knocked-out Tooth

If you have experienced a tooth knocked out, you may experience some bleeding. It is essential to try to find the tooth and bring it with you to the dentist. Rinse the tooth off gently with water and try to place it back in the socket. If this is not possible, put it in a cup of milk until you can get to the dentist. The dentist will use special tools to try to reattach the tooth. For example, if the root of the tooth is still intact, the dentist may be able to place it back in the socket and secure it with a wire.


Lost Filling Or Crown

Crowns are caps placed over teeth. The caps can be made from many materials, including metal, porcelain-fused-to-metal, all resin, or all ceramic. A lost crown must be replaced as soon as possible because it leaves the tooth vulnerable to decay and infection. Dentists will usually see you right away for an emergency appointment. They will fill the gap with a temporary crown until a permanent one can be made.


Severe Toothache
There are many reasons for toothache. These include infection, tooth decay, a cracked tooth, exposed nerves due to gum disease, or an abscess. If you have an unbearable toothache, you must see a dentist as soon as possible. For example, a gum disease abscess can cause permanent damage to your teeth and gums if left untreated. An abscess will also require antibiotics to clear the infection. Dentists use equipment like x-rays and dental lasers to diagnose the root cause of your toothache and provide you with treatment options.

You must visit our dental clinic immediately if you have a dental emergency. Our experienced and qualified dentists will be able to assist you and provide the necessary treatment.