Does Whitening Your Teeth Hurt?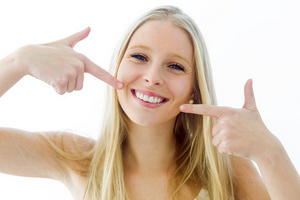 A survey done by Mintel and Greenfield Online showed that 67 percent of Americans report using teeth-whitening products. The options vary from strips, and toothpaste, to dental procedures. Many people understand the psychological and social value of a bright, confident smile. But some of the treatments can lead to gum discomfort and tooth sensitivity. Therefore, it is essential to be aware of their oral health risks.


Does Whitening Hurt Teeth?

Teeth whitening procedure typically involves applying hydrogen peroxide to the tooth's surface. The gel seeps under the enamel to oxidize and decompose pigments. However, the teeth-whitening procedure removes a layer of minerals from the enamel. It may expose the nerves and blood vessels within the tooth.

The dentin sits between the enamel and the tooth's center. Dentin exposure may cause sensitivity or discomfort depending on the degree of exposure. You may experience sharp pain when taking hot or cold drinks.

Pain and discomfort after the procedure can occur, even when the teeth are healthy. The minerals should regrow within a few days, and the sensations will stop.


Why Consult a Professional?

It is advisable to consult a dental specialist to avoid pain and discomfort during and after teeth whitening. Our process starts with a thorough oral health examination to facilitate a tailored treatment plan.

The teeth-whitening procedure adjusts the strength of the whitening gel to your needs. That way, the treatment does not cause undue damage to the enamel and trigger tooth sensitivity. Unlike over-the-counter medications, the process has lower risks.

Our dental specialist will also apply a fluoride treatment after the procedure. Fluoride strengthens the tooth, enabling the enamel to re-mineralize. It reduces the risk of tooth decay and prevents inflammation.

You will be requested to attend follow-up appointments to monitor progress. A dental specialist will encourage you to avoid certain foods and may provide pain-relief medication where necessary. Contact our dental practice to schedule a consultation today.