How to care for your dentures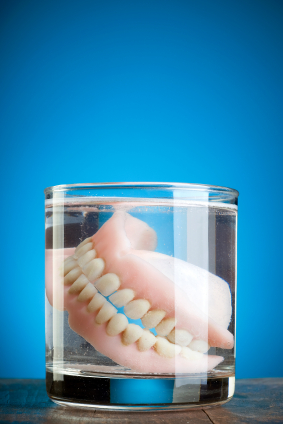 When you come to our offices to get dentures, our dentists will advise you on the best maintenance practices that will safeguard your dentures to ensure that they serve you for a sustained period. Dentures can get stained or discolored if you fail to follow the right maintenance procedures. Luckily, you can always call us if you have any queries regarding caring for your dentures at home. We have a dedicated team of experts who are well-skilled to provide you with the correct information that will assist you in maintaining your dentures in perfect shape.


Removing them before going to bed

Our dentists always advise against sleeping while wearing your dentures. You need to keep them in a special gel overnight so that they can maintain their original shape and size. Failure to store your dentures in water or the special gel provided by our dentist, the dentures can fail to fit into your mouth causing you undue stress in the process. Remember to always remove them every day before going to sleep to maintain the dentures in a pristine state.


Regular Cleaning of Your Dentures

You need to maintain oral hygiene such as brushing and cleaning your gums, as well as cleaning the dentures after meals and before going to sleep. The food particles can lead to discoloration of your dentures.

Also, do not forget to maintain your regular dental checkups after getting your dentures fixed. Our dentists will ensure that you retain optimal oral condition even after getting your dentures.