Why Do I Have A Sore On My Mouth Roof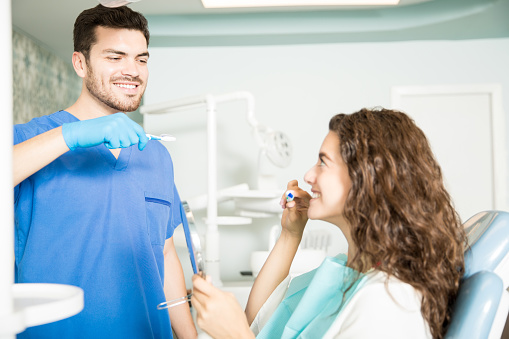 It is very uncommon to have mouth sores, and it may be quite an annoyance to deal with them when you do. Sometimes they may even manifest in inconvenient locations. A sore can form at any place where soft tissue is present within the mouth. The most prevalent causes of mouth sores are minor injuries that are sustained in the course of everyday living, such as biting your tongue or lip by mistake or eating food that is too hot, resulting in a burn within your mouth.


There Are Other Instances Of Mouth Sores Which Are Serious

The appearance of sores within the mouth is another symptom that may point to an infection with herpes virus type 1, especially if the lesions are painful. Some individuals who are infected with the herpes type two virus may get mouth sores, while other people will have genital lesions. It is possible for this to take place as a consequence of close contact, kissing, or the sharing of food or cosmetics.

In this scenario, it stands to reason that the wounds might spread the disease. In addition to HIV, infectious mononucleosis brought on by EBV may also bring on sores. Mouth sores can be a symptom of mouth cancer and other inflammatory diseases.

It is important to visit a trained oral surgeon if you are interested in receiving a professional analysis and are concerned about the likelihood that a mouth sore might be a sign of anything more severe.


Get In Touch With Us

If you are looking for affordable and top-quality dental care, kindly visit our office today, give us a call or visit our website for expert services and a friendly team. Do not let your dental health suffer any longer.