How To Fix An Uneven Smile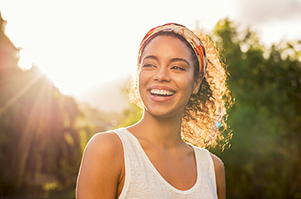 Crooked or misaligned teeth or uneven gum lines are the most obvious reasons your smile cannot seem straight. These conditions may contribute to the appearance of a crooked grin, but they may only sometimes result in a crooked one. Stroke, bell's palsy, and facial paralysis are all significant medical conditions that may weaken facial muscles and leave patients with noticeably uneven smiles.


Methods To Fix Your Uneven Smile

Before deciding how to correct a crooked grin, it is essential to determine the extent of the problem and its underlying cause. Uneven gum lines may be addressed by surgically altering the gum tissue, and misaligned teeth can be repaired with braces or Invisalign. There are a variety of methods that may be used to correct a crooked grin that is the result of a more significant underlying problem. Smile attractiveness may be improved by strengthening specific facial muscles. These routines are designed to strengthen and tone facial muscles for a more uniform grin. Such exercises are often used in physical therapy and sometimes in occupational therapy.

Injections of Botox to correct the look of a crooked grin are another less well-known use. On the other hand, Botox injections paralyze the area around the injection point, reducing the tension in the muscles responsible for the crooked appearance. This method of straightening a crooked grin requires minor surgery. Extreme face injuries may cause substantial bone, tissue, and jaw loss. Determining future actions when the degeneration has progressed to this point requires the expertise of a qualified surgeon. A crooked grin may be corrected through a complete mouth reconstruction procedure, which involves treating the complex structures in and around the mouth and jaw.


Get In Touch With Us

We can handle all dental needs, from routine cleanings to complex restorations. Schedule a visit to get started on a more radiant smile.