Common Causes of Tongue Swelling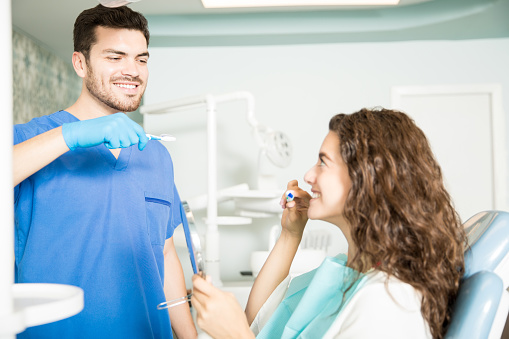 The tongue is a vital organ in the mouth. It aids in chewing, swallowing, speaking, and breathing. However, the tongue may become swollen for some reasons, most of which are annoying and self-limiting. If tongue swelling persists or is accompanied by symptoms such as difficulty breathing, fatigue, or fever, seeking dental care is a good idea. Learn 3 reasons for tongue swelling:


Injury

The tongue is sensitive. If it experiences trauma from the teeth, it will likely swell. Sharp edges of a chipped tooth or dental work such as false teeth or braces can also injure the tongue. In most cases, a minor tongue injury can heal on its own. You can also implement home remedies such as rinsing with warm salt water or sucking on ice cubes to ease the swelling. However, deep cuts may require assistance from a professional dentist.


Infections

Tongue infections can occur in different ways. First, a cut or piercing can be an entry point of bacteria into the tongue. When you have infections, the tongue might appear red and sore. If the infection progresses, it can cause an abscess, resulting in severe swelling.

Tongue infections can also occur due to poor oral hygiene. If you fail to brush your tongue, food particles will get stuck on the small bumps, making the tongue appear hairy or discolored. This condition allows bacteria to multiply, and you will likely develop yeast infections or oral thrush. While some infections will clear by themselves, seeking professional advice is always the right way to deal with oral issues.


Tongue Cancer

Tongue swelling that does not clear may be a sign of cancer. Tongue cancer usually starts as ulcers or red or white patches on the tongue. In most cases, it occurs at a site of previous infections that may have happened many years ago. If noticed earlier, tongue cancer is curable. For this reason, it is good to schedule regular dental appointments so the dentist can spot tongue cancer early.

Is your tongue swollen? Does your puffy tongue cause chewing and speaking problems? Schedule an appointment with our dentists, and they will determine the underlying cause of your swollen tongue.