Is Mouthwash Important?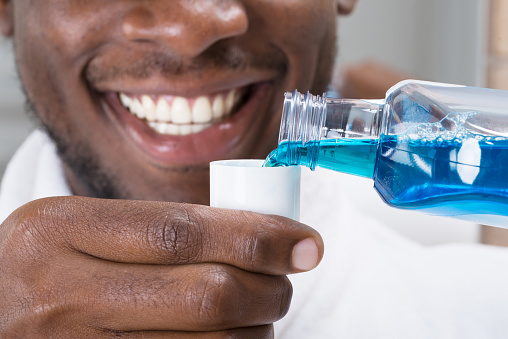 You've seen those commercials on TV about mouthwash, but you're not sure if you believe the hype. Can mouthwash really help you fight tooth decay and gum disease? Here's some perspective.


What Is Mouthwash For?

There are two types of mouthwashes. Cosmetic mouthwashes are available solely to fight bad breath. There are no chemicals in the mouthwash that fight either tooth decay or gum disease. In fact, cosmetic mouthwashes really just mask bad breath- perhaps after eating a chili dog with onions.

The other kind of mouthwash is called therapeutic mouthwash. Depending on the type of therapeutic mouthwash, they are available to fight bad breath, gum disease, dry mouth, painful mouth, and even mouth sores.

Therapeutic mouthwashes can also whiten your teeth. Most therapeutic mouthwashes are available over the counter, but there are others that a dentist will need to prescribe for you.


How Can I Choose The Right Mouthwash For Me?

If you want to find the perfect mouthwash for you, you'll want to take a few minutes to think about what kind of mouthwash you need. If you have multiple issues with your mouth, such as occasional bad breath and dry mouth, you need a mouthwash that fights dry mouth. You might want to look for a good all-purpose mouthwash with chemicals to fight gum disease and tooth decay.


The Benefits of Mouthwash

Researchers have found that when adults add mouthwash to their tooth brushing and flossing routine, they will have fewer cavities, and they are less likely to have gum disease. If you already have gum disease, therapeutic mouthwash can help keep your gum disease in remission.

Not sure which mouthwash is right for you? The next time you visit the dentist for your semi-annual checkup, why not ask them to recommend a good mouthwash? That way, you can take your oral hygiene to the next level.