How Cosmetic Oral Procedures Can Immediately Boost Your Confidence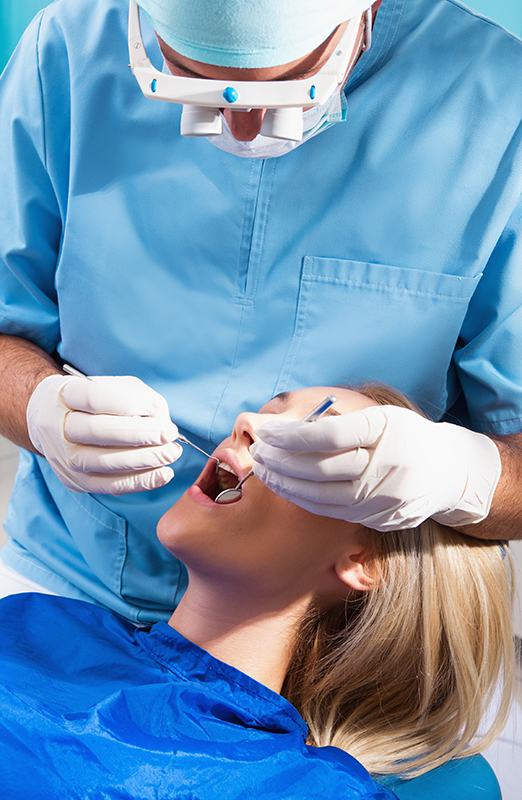 If you have some gaps in your smile, teeth, or discolored teeth, having dental cosmetic work performed can make a big difference in your confidence level. The following information details some of the cosmetic oral procedures we offer.


Do You Want to Have Whiter Teeth?

Most of our patients complain that they would like to have a whiter and brighter smile. Fortunately, we can meet their goals and desires in this respect. If your teeth have lost their shine or have faded, we can provide an in-office whitening service or place veneers on the front teeth. In-office whitening services work the best on teeth that are yellowish and need to be whitened several shades. We usually do not recommend it on brownish or gray teeth, as they typically do not absorb the dental bleach well. In these cases, we may recommend conservative treatment, such as bonding or the addition of porcelain veneers.


Adding Veneers or Bonding

When veneers are added, they may be applied to improve a smile that features discolored teeth or correct teeth in the front that display cracks or misshaped. Veneers prove to be an excellent solution for anyone who feels self-conscious about their smile. You can also achieve a similar outcome by choosing bonding. When bonding a tooth, we apply a resin directly to the tooth and shape it. We use a special light to harden the material. To add porcelain veneers, we need to shave some of the enamel, so the translucent shells fit perfectly on the teeth.


Other Restorative Dental Work

We can also improve your smile by adding implants, crowns, fixed bridges, or dentures. Each patient is different, so we can personalize their dental care, so their cosmetic expectations are met. You do not have to feel self-conscious about the whiteness of your smile or worry over some missing teeth. We can assist in making a life-changing transformation.

Would you like to know more about the cosmetic dental services we provide? If so, give us a call today to set a time when we can discuss your options.