Your Teeth Need to Be Kept Clean No Matter Where Your Travels May Take You

Dentist Stratford, CT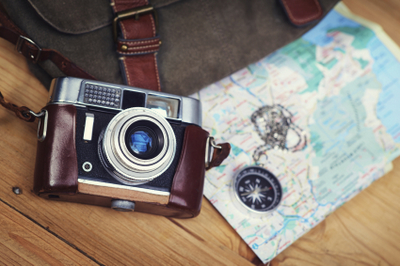 Traveling is fun and exciting. Vacations can bring much needed stress relief and fun into our busy lives. There are many distracting adventures and opportunities while on vacation, but it is important to not let these things distract you from taking care of your teeth. There are many ways that traveling can increase risk of damage to your smile, including an increase in sugar.


Sugar and Traveling

Sugar is added to most foods we buy at the store. While on vacation or traveling, the likelihood that we are buying store-made or restaurant foods increases greatly. We tend to enjoy sweeter foods on vacation despite the fact that cooking our own meals can be rare while enjoying our travels. Extensive amounts of sugar can lead to tooth decay and cavities, which is why it is important to remember daily oral hygiene while traveling. It is okay to have that fancy ice cream cone or chocolate dessert while on vacation, but do not let your teeth pay the price.


Why is it Important to Keep Your Teeth Clean?

The normal risks of forgetting daily oral hygiene include teeth decay, cavities, and other dental misfortunes. While traveling, especially out of the country, there may be limited access to good dental care. The increase in new foods, or sugary foods, lead to increased risk of experiencing a dental emergency while trying to enjoy your time away. It is also important to factor in all of the unknowns about traveling including being introduced to new bacteria.

Remembering to engage in daily oral hygiene, and taking extra precautions, could save your teeth from needing immediate care. If you are planning on going on vacation or you would like tips on how to keep your teeth clean while traveling, please call our office for more information.