The Effect of Oral Health on Overall Health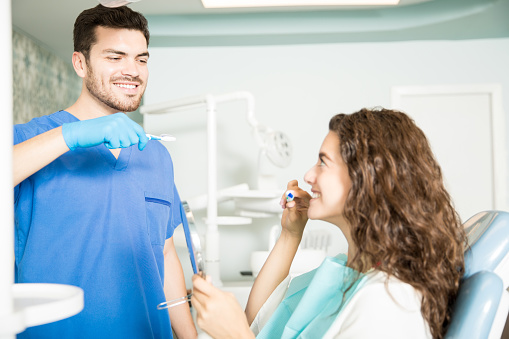 Your oral health has a remarkable impact on your general health, life standard, and medical costs. The mouth is the entry to your respiratory tract and digestive system, and like any other body part, it has countless bacteria.

Although most mouth bacteria are harmless, some of them can lead to gum disease and tooth decay. Substandard dental hygiene might be deadly, and this is why you should not undervalue our dental hygienist's advice. Below are several oral diseases and their impacts on overall health.


Periodontal (Gum Disease)

Inflammation and infections of the bone and gum supporting and surrounding the teeth can cause gum disease. Other characteristics can include swollen gums, pain, bad breath, and bleeding. Periodontal affects blood sugar regulation in diabetes. It can also affect the coronary artery leading to heart disease and causes a stroke. It also results in low birth weight and premature birth in pregnant women.


Oral Cancer

Oral cancer is a result of abnormal cell growth that overwhelms and damages surrounding mouth tissues. It includes cancer of the oropharynx, the lips, and other mouthparts. Oral cancer affects your health by causing problems such as depression, nutritional deficiency, and low self-esteem.


Tooth Decay

Tooth decay is tooth damage caused by a dental plague that turns sugars into acids. Tooth decay affects your health by causing eating disorders leading to weight loss, heartburn, and tooth loss, affecting self-confidence.


Oro-Dental Trauma

Oro-dental trauma is a physical injury of the gum, teeth, and alveolar bone. Common causes may include poor alignment of teeth, accidents, or violent incidents such as fights. Dental trauma affects overall health by bringing facial and psychological complications resulting from tooth loss; it also affects self-esteem due to poor alignments of the teeth.

Never underestimate maximum oral hygiene. It is crucial for our well-being. Achieve maximum oral hygiene by visiting our office for regular oral hygiene maintenance. Your health is our priority.