How is Traumatic Occlusion Treated?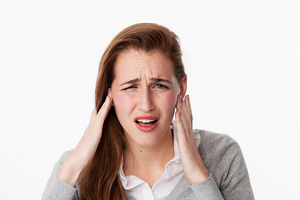 In the field of dentistry and specifically in the specialized branch of orthodontics, traumatic occlusion is known as bad bite. It is considered to be a dental disease that requires immediate treatment. The way that our upper jaw and lower jaw fits on one another is known as occlusion.

When our jaws fit together perfectly, we have a proper alignment of teeth and are able to bit and eat without any difficulty. But when our jaws don't fit together properly, it is known as traumatic occlusion. This results in misalignment of our teeth and difficulty while biting and eating food.

Traumatic occlusion also affects a person's smile. Below are some of the ways that help treat traumatic occlusion.


Occlusal Equilibration

Occlusal equilibrium is commonly used to treat traumatic occlusion. In the process of occlusal equilibrium, the edges of the teeth, which are used to bite and chew the food, are shaped and grounded in-order to restore the alignment and balance of misaligned teeth. This procedure reduces the pressure on the misaligned teeth and protects them from damage.

When we keep exerting pressure on the misaligned teeth during biting and chewing of food, these teeth become weak and can break or fall off as a result of extreme pressure. Misaligned teeth are also more prone to bacterial infections and tooth decay because it becomes difficult to brush and floss these teeth.


Occlusal Restoration

Occlusal restoration is another orthodontic procedure that is used to correct traumatic occlusion. Restorative procedures, like bonding, filling, and implants are used to reconstruct or replace crooked and unaligned teeth. This helps restore the alignment of the teeth and enables the person to bite and chew the food properly. It also gives the patient a pleasant smile.


Jaw Re-positioners

Jaw re-positioners are dental devices that are used to treat traumatic occlusion. Just like braces, jaw re-positioners are worn, adjusted, and tightened around the teeth to help the jawbone come back to its desired position.

However, it must be noted that jaw re-positioners are only worn for a small period of time and are a temporary solution for treat traumatic occlusion. To permanently bring the jawbone to a proper position and align the teeth evenly, your orthodontist may recommend a reconstructive surgery that will allow the upper jaw to fit perfectly with the lower jaw.

If you need a treatment for traumatic occlusion, visit us at Brush & Floss Dental Center and consult our doctors and Our doctors. They can help you find the best treatment method for traumatic occlusion.