How to Fix A Cracked Tooth?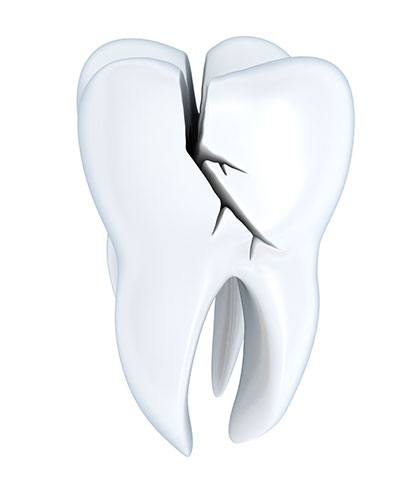 If you have ever had a cracked or a fractured tooth, you know how unpleasant the experience can be. A broken tooth can sometimes cause pain, and if it is neglected, it can lead to decay and cavities. It is sometimes treated as a dental emergency, depending on how severe the situation is. The good news is that the dentist always has ways to fix your broken or fractured tooth. Some of the ways your tooth can be repaired include:


Dental Bonding or Fillings

If your teeth are chipped, bonding or fillings can help repair the damage. In the bonding procedure, a colored-composite resin that matches the color of your tooth will be used to fix your tooth. In the bonding procedure, you do not need several appointments. Only one is enough to have your tooth fixed. On the other hand, fillings are mostly used in the molars' teeth, where holes have been created. In this case, your favorite material can be used to fix the hole made. It could be gold, silver, ceramic, composite, or amalgam material.


Dental Crown

Crowns are mainly used to fix extensive damages to your teeth. If a large piece of your teeth cracks or breaks, going for a dental crown is a wise idea as it will help cover the whole tooth from bacteria. Dental crowns are usually custom-made so that they can fix your teeth perfectly. They are mostly made of porcelain material since they are strong and last for years. Also, the process of having dental crowns is simple, but you will require several visits to your dentist to have them successfully fixed.


Dental Veneers

Lastly, we have dental veneers. They are also dental devices that can help fix your cracked tooth. They are thin shells and can be made to match the color of your teeth to improve your smile.

If you have a cracked tooth, visit our dentist to have them fixed. Our dentist will provide you with the best solutions to cover the cracked tooth.