Understanding Cosmetic Dentistry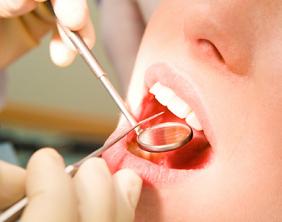 Having a perfect smile is very important for your appearance and confidence. Many patients can feel depressed and stressed when they cannot have a bright smile at work or in social circles. The purpose of cosmetic dentistry is to improve the appearance of your teeth and gums which are central to a bright and beautiful smile. At our clinic, we work hard to ensure that you enjoy a perfect smile that boosts your confidence when in public.


Teeth Whitening

Teeth whitening is one of the main procedures used in cosmetic dentistry. Stained and discolored teeth are one of the reasons why you might be unable to enjoy a perfect and beautiful smile. When you visit our practice, our dentists use some of the latest and modern techniques to whiten and lighten the color of your teeth. In this way, we ensure that you can enjoy a bright smile with safe procedures that do not expose you to any harm.


Teeth Straightening

Having crooked and misaligned teeth can also be a hindrance to a bright smile. We can use modern techniques to straighten your teeth so that you have a perfectly aligned set of teeth. We use procedures such as Invisalign which has proven to be effective and preferred by our dentists. With Invisalign treatment, you can have an invisible set of aligners that will help you improve your smile and have a sense of public confidence.


Visit Our Practice for Effective Dental Care

At our practice, we have various solutions such as veneers and crown placement which can significantly improve your smile. Call us today to book an appointment and consult with our dental experts about your dental condition. You will be in safe hands as we focus on improving your oral health for a perfect smile.