Dangers of Living with a Broken Tooth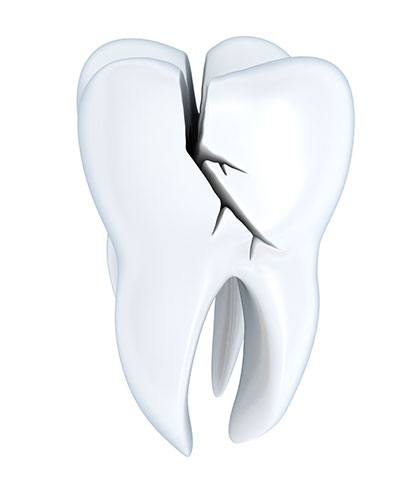 Teeth are strong and can last long. However, sometimes, an injury or a trauma can fracture away a section of your tooth. A broken or chipped tooth can range from a severe crack or less chip. Both are harmful to your tooth structure because they expose the nerves and weaken the tooth. Continue reading and learn why you should not ignore a broken tooth.


Broken or Chipped Teeth Can Result In Sensitivity to Hot and Cold

When you have a chipped tooth, the out structure will not function properly, thus, exposing the tooth's roots. The tooth, therefore, becomes extremely sensitive to cold and hot temperatures. In this case, drinking hot or cold beverages could cause shooting pain in the tooth's root. Thus, consuming foods and drinks may become challenging, which can affect your overall health.


Infection

A broken tooth leaves the inner tooth structure exposed. Thus, the tooth will be more vulnerable to infections or cavities. When you leave the chipped tooth untreated, it will get worse over time. Bacteria will enter the soft inner part of the tooth and under the enamel. It will then spread, and an abscess or infection will form. An abscess can cause pain, making it hard to eat or perform your daily activities. Besides, infection will likely spread to other parts of the body, causing serious complications.


You Can Hurt Your Tongue

A chipped tooth may have sharp edges. You can accidentally cut your tongue when eating or sleeping, which can be very painful. Also, damaging your tongue with the jagged edges of the broken tooth can lead to minor scratches. These scratches in your tongue can allow bacteria in your mouth to build up, thus, causing infection. While a broken tooth may not seem a big deal at first, it is wise to seek professional care. Our dentists will discuss effective ways to treat a chipped tooth.