Who Is A Candidate For Invisalign?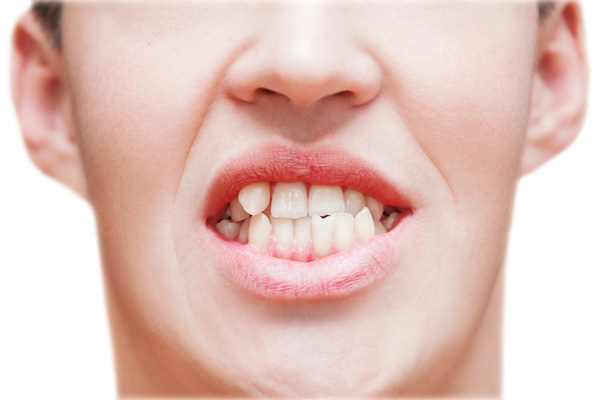 Almost 50% of Americans believe that a good smile is the most important feature in making a positive first impression. Fortunately, we at Brush & Floss Dental Center can help you get a great smile through Invisalign treatment.


What is Invisalign?

Invisalign is an innovative new orthodontic treatment that involves using a series of clear plastic aligners to shift your teeth into the correct position. Invisalign is an almost invisible and more comfortable and convenient alternative to metal braces.
Let's take a look at what dental conditions Invisalign can treat and who is the ideal candidate for an Invisalign treatment.


What Can Invisalign Fix?

Invisalign is a good option for a variety of mild to moderate orthodontic issues. However, the technology is not designed to fix severe or extensive issues. Invisalign is used as a corrective method for:

| | |
| --- | --- |
| • | Mild overbites and underbites. |
| • | Gaps between teeth. |
| • | Overcrowding. |
| • | Mildly misaligned or crooked teeth. |
| • | Overlapping teeth. |
| • | Mild crossbite. |

These dental issues may be caused by thumb sucking, dental injury, oral disease, or genetics. Teeth that are out of alignment is not just a cosmetic issue, but it also affects the hygiene and health of your mouth and can lead to periodontal disease, mouth injury, earache, jaw and facial pain, and headaches.


Who Is A Good Candidate for Invisalign?

A large percentage of people who require orthodontic treatment get approved for Invisalign. Some of the characteristics that make these people eligible are:

| | |
| --- | --- |
| • | People who do not have severe or extensive orthodontic issues, which may require other or additional treatment methods. |
| • | People who are patient and are willing to follow Invisalign guidelines. |
Invisalign treatment is also a good option for:
Teens and Adults

Age also affects whether you are a good candidate for Invisalign. Invisalign treatment often works best for older teens and adults because their jaw has matured and they are also more responsible than younger people.
Invisalign treatment comes with strict guidelines like wearing the aligners for 20 to 22 hours every day, taking them out to eat, and switch them to the next set in the series. Younger patients may find these guidelines bothersome and may even forget them. Since Invisalign trays are almost invisible, young kids may also lose them frequently which can hinder the treatment.


People Who Want Discreet Aligners

Many people, especially image-conscious teenagers and adults, do not like the idea of wearing metal braces. Invisalign can be an alternative to these braces since they are not easily noticeable. With Invisalign, you can straighten your teeth without anyone knowing the better.


People Who Want Removable Options

With metal braces, it can be difficult to clean your teeth since the brackets get in the way of the toothbrush and floss. In addition, food debris gets stuck in traditional braces, which can lead to plaque accumulation.
Although Invisalign trays should be placed on your teeth for the majority of the time, you can remove them when you have to eat or brush your teeth.


People Who Want a Shorter Treatment

Invisalign treatment takes less time than traditional braces. Metal braces can take an average of two years. Since Invisalign can correct only mild and moderate issues, the treatment can take as little as 6 months to 15 months, depending on the condition of your teeth and other factors. In some cases where an adult has had braces in their youth but experienced relapse, it can take as little as 10 weeks to fix.


Who Is Not A Good Candidate for Invisalign?

Although many people can enjoy the benefits of Invisalign, for some people, this treatment option may not be effective:

| | |
| --- | --- |
| • | People who require treatment for severe orthodontic issues like extreme overbite, underbite or crooked teeth, may not get the results they need with Invisalign and should consult our doctors for other treatment options. |
| • | People who smoke and do not want to quit while they are undergoing Invisalign treatment can stain the aligners, making their teeth look unattractive. |
| • | People who are not committed to wearing an aligner for at least 20 hours every day may not make good candidates. |
| • | Children who are too young to follow Invisalign guidelines may not be eligible for Invisalign treatment. |
| • | People who suffer from gum disease or have cavities should not get them treated before they can get Invisalign treatment. |
| • | If you have a dental implant, you may not be able to qualify of Invisalign, depending on where it is positioned. |
| • | If you have jaw pain or TMJ disorders, you should get them treated or talk to us about other options. |

The only way to make sure you are a good candidate for Invisalign is to schedule a consultation appointment with Brush & Floss Dental Center. Once we do a thorough examination of your teeth, we will discuss the prognosis with you and tell you whether you are qualified for an Invisalign treatment or not.

Call us today at (203) 683-5253 to schedule an appointment with us.