Professional Cleaning

Stratford, CT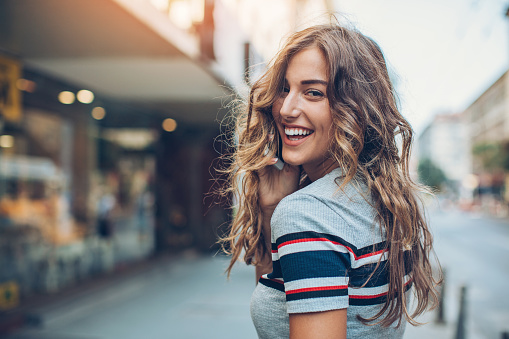 Approximately 36% of Americans are afraid of dental treatments, which is one of the biggest reasons why so many people miss their routine dental checkup appointments. Some anxiety is natural when it comes to visiting the dentist, especially when you have been eating a lot of sweets; however, it should not dissuade you from getting the right treatment.

At Brush & Floss Dental Center, we offer professional dental cleaning services that are non-invasive and painless.


What Does a Professional Dental Cleaning Process Involve?

Professional dental cleaning is a multi-step process that ensures your teeth are free of plaque — the bacterial biofilm that eats away at teeth and causes gum disease — and your gums are pink and healthy.


Dental Exam

Before we start cleaning your teeth, we will perform a dental exam. We will take a small mirror to check your teeth for chips, cracks, and cavities and your gums for signs of gingivitis. If we think it is necessary, we may also get an x-ray of your mouth.


Removing Plaque

The second step involves removing plaque or the hardened calculus from the surface of your teeth. We will use fine, pointed instruments known as scalers to scrape off the plaque from your enamel. At that point, you will feel a small scraping sensation, which is normal and no cause for concern.

If we feel that a certain spot on your teeth deserves more attention, we will scrape it a little more. Once this is done, we will move on to brushing your teeth.


Polishing the Teeth

We will use a high-powered electric toothbrush to further clean your teeth. We will use abrasive toothpaste with it so that the brush will make a grinding noise when it moves against your teeth. Although this sound may be scary, it is an excellent way to remove plaque and prevent it from developing again.

The gritty toothpaste will smooth the enamel of your teeth so that bacteria do not find purchase on the surface of your teeth easily. Your polished teeth will appear whiter, brighter and more attractive than before.


Deep Flossing

Once your teeth are clean, we will use a high-quality dental floss to remove food debris and remnants of plaque from hard-to-reach places of your mouth, including between the teeth and beneath the gumline.

This is also the stage that can help us detect gum disease since gums that bleed easily during flossing may be vulnerable to infection.

Once the flossing is done, we will provide you a dental rinse to flush away the debris in your mouth.


Fluoride Treatment

The last step of the dental cleaning is a fluoride treatment. Fluoride is a naturally occurring mineral that can help the enamel recover its mineral loss and strengthen it against cavities.

We may offer you different flavors of fluoride and you can choose whichever one you like best. We will place a solution, gel, or varnish of fluoride on your teeth and let it sit for a few minutes so that it can start working on your teeth.
The fluoride will harden your enamel and allow you to eat immediately after the treatment.


Schedule Professional Dental Cleaning With Us

No matter how well you take care of your teeth at home, plaque and cavities can still occur. This is why it is important to keep your dental cleaning appointments with us so that we can stop any disease or oral issue in its earliest stage.

Call us today at (203) 683-5253 to schedule an appointment with us.