Traditional Braces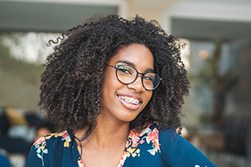 There are many who are blessed with a naturally aligned jaw and perfectly straight, beautiful teeth. However, there are also many who are not. Crooked, overlapping teeth, misaligned jaw, an irregular bite pattern, and more. Many don't have enough space on their jaw for all their teeth, resulting in impacted teeth or teeth growing at the wrong angles.

At Brush & Floss Dental Center, we offer multiple orthodontic treatments to help solve the problems mentioned above and more, including traditional braces, which are one of the oldest known treatments to fix the smile.


What Are Traditional Braces?

Traditional braces consist of metal braces that an orthodontist will attach to the front of your teeth. They then connect each bracket with metal wires that they tighten at intervals to continue exerting steady pressure on the jaw to align itself, expand or contract to make space for impacted teeth or fill in gaps.

The orthodontist guides the teeth movement through wire manipulation. The pressure first causes the teeth to move into position, and then a continuous increase in pressure causes the roots to move into the desired position. Put simply, fixing the appearance of the smile with traditional braces is a two-step process.

A common misconception is that traditional braces only work well at a young age. However, that is not true as even adults can get traditional braces to fix the appearance of their smile, align their jaw and bite or solve other orthodontic problems.

Some symptoms indicating you may need braces are:

| | |
| --- | --- |
| • | chronic headaches |
| • | Aching jaw |
| • | Teeth Grinding or Bruxism |
| • | Misaligned teeth |
| • | Tartar or plaque buildup between teeth |
| • | Food gets lodged between teeth. |
Caring for Traditional Braces

Orthodontic treatment through traditional braces can take anywhere between 12 to 24 months and maybe even more, depending upon the problem's complexity. During that period, you will not only have to make sure you diligently visit your orthodontist on the scheduled appointments but will also have to make sure you take care of your braces so that they work effectively.

| | |
| --- | --- |
| • | Regular brushing – it is very easy to get food stuck in the metal brackets, which if left uncleaned, can cause cavities and permanent staining on your teeth. Use a soft-bristled brush to clean the braces. Make sure to go over the sides and the back of your teeth as well. |
| • | Avoid sweet, crunchy, and chewy foods – crunchy foods can damage the wire and the braces brackets, chewy foods can get stuck in the braces, and sugary foods increase plaque buildup. All of these can damage your braces and even cause permanent teeth staining. |
| • | Floss regularly – You have to be even more diligent in your teeth cleaning routine and make sure you floss daily so that food doesn't get stuck between your teeth, as it can increase plaque and tartar buildup. |

If you have misaligned teeth, jaw, irregular bite pattern, or any other of the problems mentioned above and may need braces, visit Brush & Floss Dental Center for a consultation. Our experts can help determine whether you are an ideal candidate for braces and provide high-quality orthodontic treatment to fix the appearance of your smile. For those who want more comfort and discretion we recommend orthodontic treatments like Damon braces, Insignia, or Invisalign.